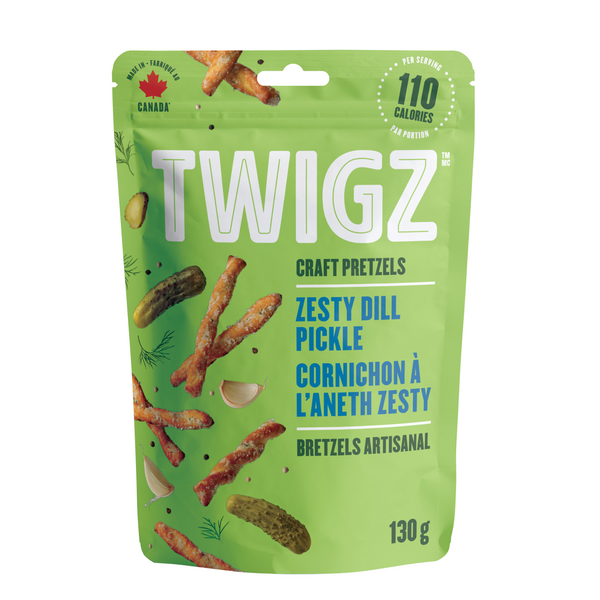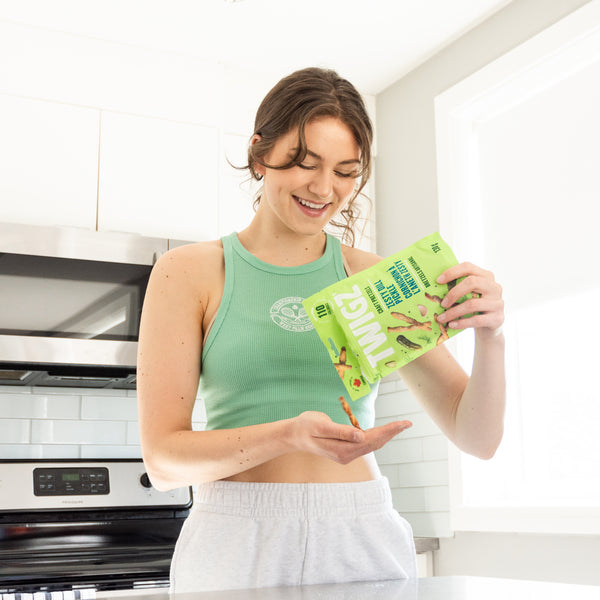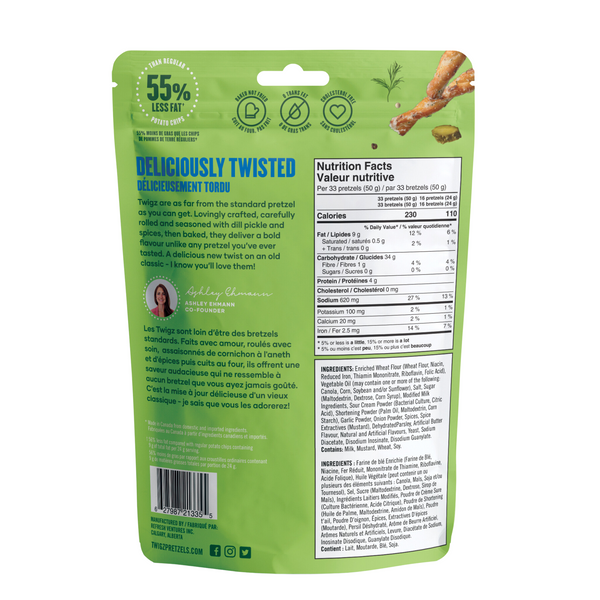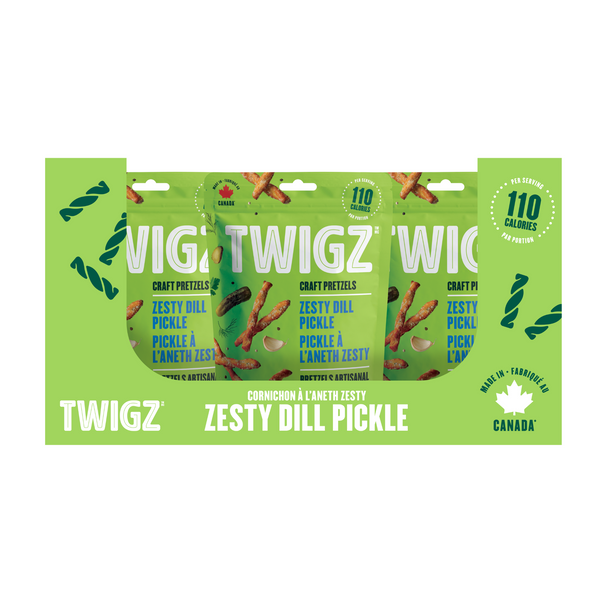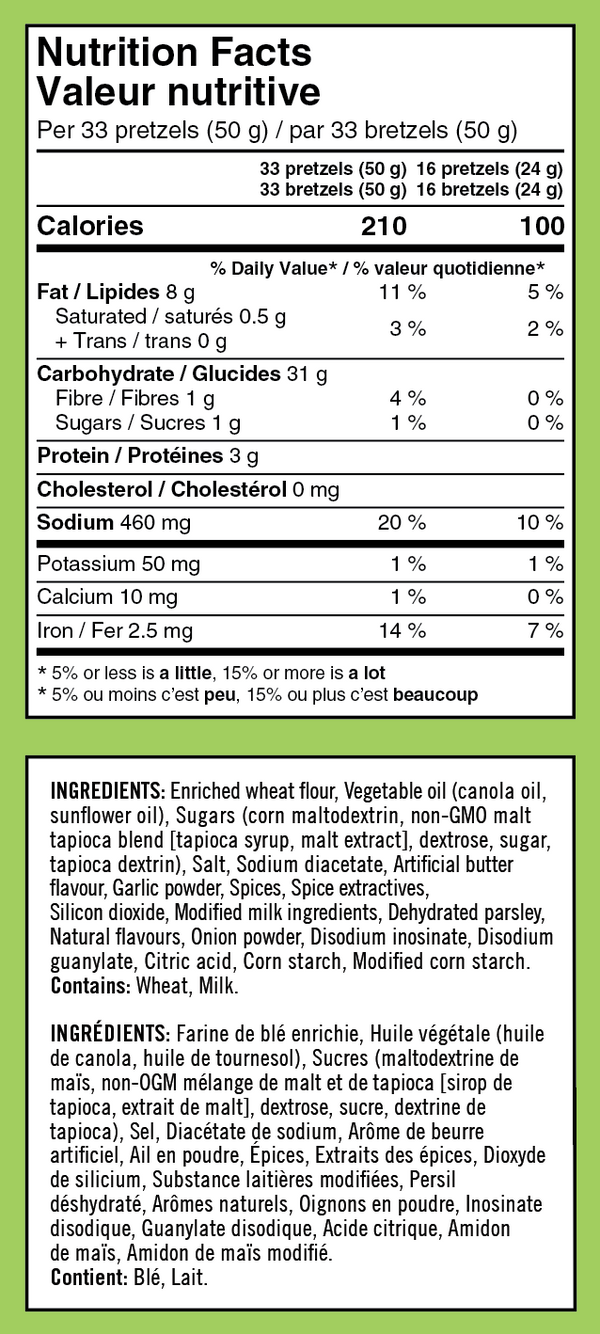 TWIGZ Zesty Dill Pickle pretzels are as far from the standard pretzel as you can get. Lovingly crafted, carefully rolled and seasoned with dill pickle and spices, then baked. 
At only 100 calories per serving and 55% less fat than regular potato chips, they're sure to keep you coming back for more!
Fave snack
Absolutely love these. The dill pickle is my favourite. The other flavours are awesome too. Buy them every week
delicious!!!
Really nice flavour, love the crunch!
So good.
These have become my go-to snack. I can't get enough of them. I recommend them to everyone.
The best pretzels on the market!
You need to try all of the great flavours of the pretzels.
Obsessed
I have been so obsessed with these pretzels! Me and my sister crush a bag every two days.. each. It's embarrassing but I wouldn't have it any other way
I love every single flavour but nothing beats the original buttery herb and garlic for me. Can't wait to see what other flavours get released, wishing this company all the best, gods gift to earth you sweet angel babies keep making these delicious little pieces of heaven. You are loved. You are appreciated. Thank you for your service, job well done. chefs kiss. obsessed. BIG fan.
"Dill"icious!
Bet you can't just eat one.
They are the best pretzels ever. Perfection.
Larger bags would be amazing.
Omg
Omg I never liked pretzels till now. Can you please make bigger bags and send more to the stores. The dill pickle is always sold out..grr.
Explosion
Boooommmmm ! Explosion de saveur et très bon j'adore ! mais rare en magasin ..devant un film,au poker , en voiture et surtout avec une petite bière merci et bon succès
Yum!
These are so so good. Can't wait to try other flavors.
So Good
These pretzels are reminiscent of Dot's Homestyle Pretzels from the US! Wish they came in bigger bags, since they are so addicting!