Here at Twigz Pretzels, we're taking the boring out of pretzels and our influencer program is an important piece in spreading the word!
Want to start selling Canadas #1 Selling Pretzel Brand?
Keep on reading.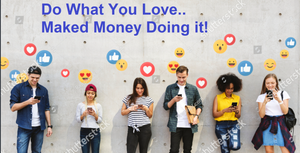 How it works
Twigz influencers earn 30% commission on all sales that are referred to our site, from a custom $5 off code and link you can use on your website or social media profiles.
Our influencer program is managed through the #1 online affiliate program called Post Affiliate Pro, which makes it easy to access your secure reporting, payments, and other info.
Who is our influencer program for?
Our influencer program is designed to meet the needs of content creators at all levels.
Got a social media platform focusing on fun, families or food? (MORE IDEAS)
Do you have an audience of grown up kids at heart?
Sounds like a match made in heaven.
Our perks
+ Competitive commissions!
+ Free Twigz!
+ Early access to new favours
+ Exclusive incentives (including Twigz Swag)
Program Benifits
+ Avg. check out cart is over $50
+ 2 month cookies
+ Invisible direct linking
+ Custom banners
Requirements
We believe that our influencers are ambitious and enthusiastic, and will make full use of the tools provided (custom code, banners, and more!), to meet minimum sales quotas. Our minimum is ~10 cases of Twigz a month, or around ~$550 in revenue. We trust our influencers to know their audiences and promote however they like to meet the goal!  
Join our Influencer Program Today