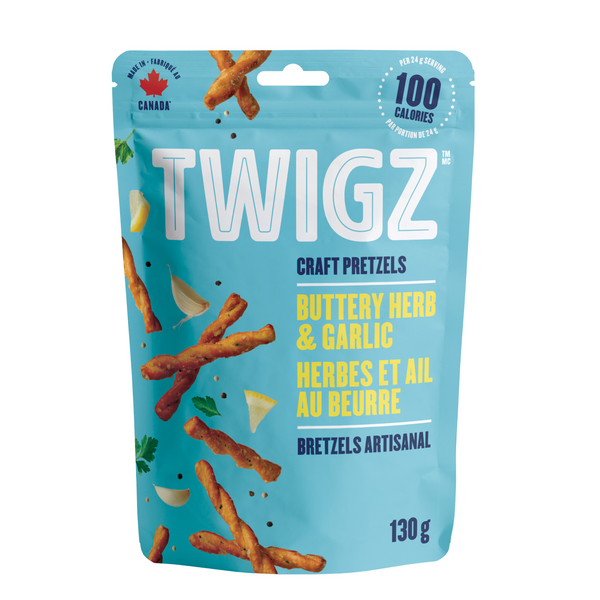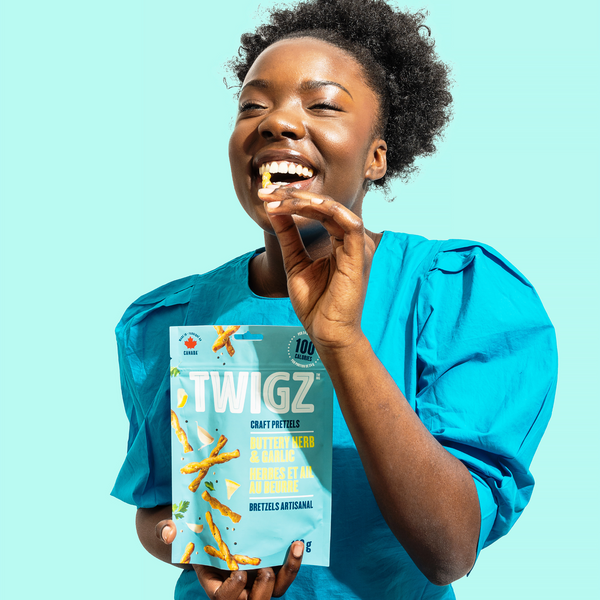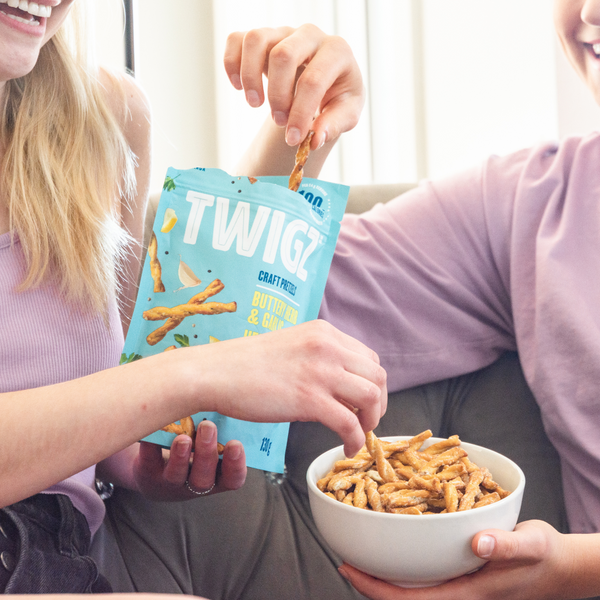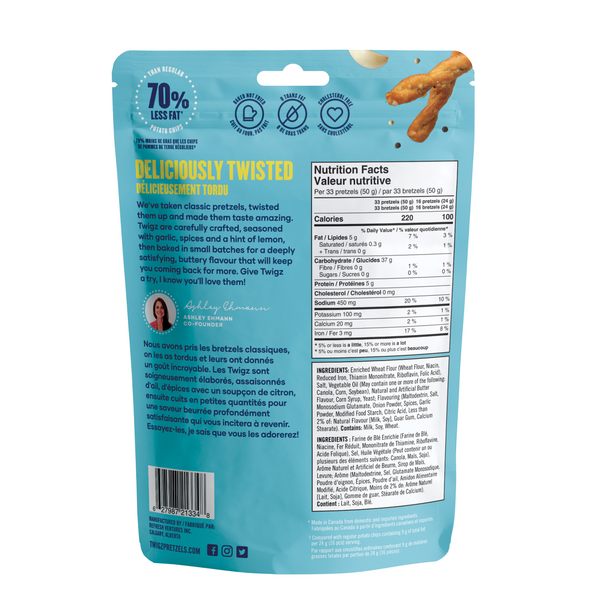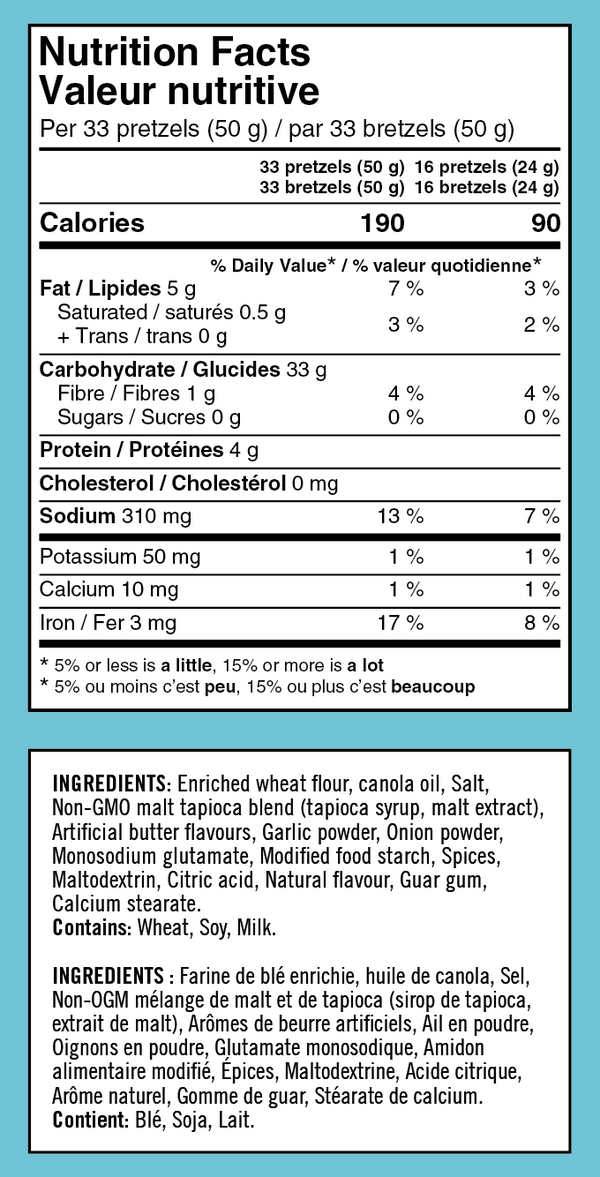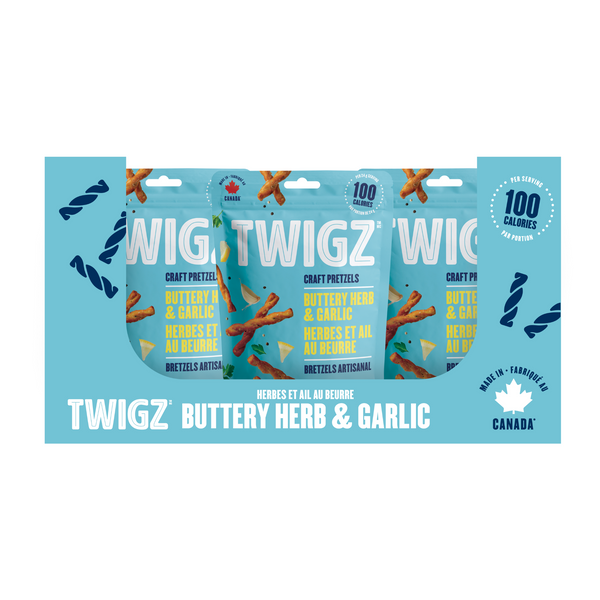 Buttery Herb & Garlic Pack
Our Buttery Herb & Garlic pretzels are carefully crafted, seasoned with garlic, spices and a hint of lemon, then baked in small batches for a deeply satisfying, buttery flavour. 
At only 100 calories per serving and 70% less fat than regular potato chips, they're sure to keep you coming back for more.
The best pretzels on the market!
You need to try all of the great flavours of the pretzels.
Obsessed
I have been so obsessed with these pretzels! Me and my sister crush a bag every two days.. each. It's embarrassing but I wouldn't have it any other way
I love every single flavour but nothing beats the original buttery herb and garlic for me. Can't wait to see what other flavours get released, wishing this company all the best, gods gift to earth you sweet angel babies keep making these delicious little pieces of heaven. You are loved. You are appreciated. Thank you for your service, job well done. chefs kiss. obsessed. BIG fan.
"Dill"icious!
Bet you can't just eat one.
They are the best pretzels ever. Perfection.
Larger bags would be amazing.
Omg
Omg I never liked pretzels till now. Can you please make bigger bags and send more to the stores. The dill pickle is always sold out..grr.
Explosion
Boooommmmm ! Explosion de saveur et très bon j'adore ! mais rare en magasin ..devant un film,au poker , en voiture et surtout avec une petite bière merci et bon succès
Yum!
These are so so good. Can't wait to try other flavors.
So Good
These pretzels are reminiscent of Dot's Homestyle Pretzels from the US! Wish they came in bigger bags, since they are so addicting!
Best snack food
I received one bag in a locally made gift basket. A few short hours later I found myself ordering a variety pack. A couple weeks later I found myself ordering a case lot. The spice is very full-body. The dill is delicious. The garlic is phenomenal. No regrets, a worthy snack investment.
Holy **** Amazing!
I bought one of these bags at the co-op on a whim, pricey, but I liked the sound of Fire Roasted Jalapeno. I ate three twigz and found myself immediately on the website ordering 12 bags. Buttery like movie theatre popcorn, crunchy, excellent texture, and the flavor... Boom! Have you ever scraped your finger into the folds of the bag to get every little bit of dust? This guy did. Twigz is like the colonel, with his wee beady eyes, putting addictive ingredients in his chicken... These pretzels are insanely delicious and highly addictive. 3 to 9 business days can't come fast enough.
Seriously frickin tasty!
I went to the local Canadian Superstore and picked it up and thought...hmm this might be too expensive but i gave it a try and i'm so glad i did! I'd love if they made a bundle called 'sampler package' where people can taste all the different flavors with one purchase and then whichever one they like they can then order the 6/12 - pack for that particular one. It'll also help from a data centric focal point to determine the best way Twigz can grow from a user review standpoint.